You can't confront Sina Frei with any obstacle that she can't overcome. When this young Swiss mountain biker gets into the rhythm of her ascent and elegantly races down narrow trails back down into the valley, she's in flow.
What's your greatest goal?
Sina: My goal is to apply myself in my mountain biking with passion, ambition, joy and enthusiasm, and become a top athlete.
What are some of the successes that make you proud?
Sina: I'm incredibly proud of all my successes in the U23 category that I have been able to celebrate! It's already a considerable list: 2x world champion, 2x world cup champion, 4x European champion and top 3 placing in all world cup races and title matches.
So I can look back on a successful first elite season in 2019.
What other talents or passions do you have?
Sina: I'm an adventurous person. I like to let my ideas run free, I like cooking and baking with friends and I love coffee!
What would you like to get better at?
Sina: Sometimes, I'd like to be more patient.
What's your personal flow moment?
Sina: When I can rhythmically ride my bike up a mountain, surrounded by nature, enjoy the fabulous panorama at the summit and then race down a seemingly endless trail, meandering through the landscape. So, 'put on your helmet, get on your bike and enjoy the flow'.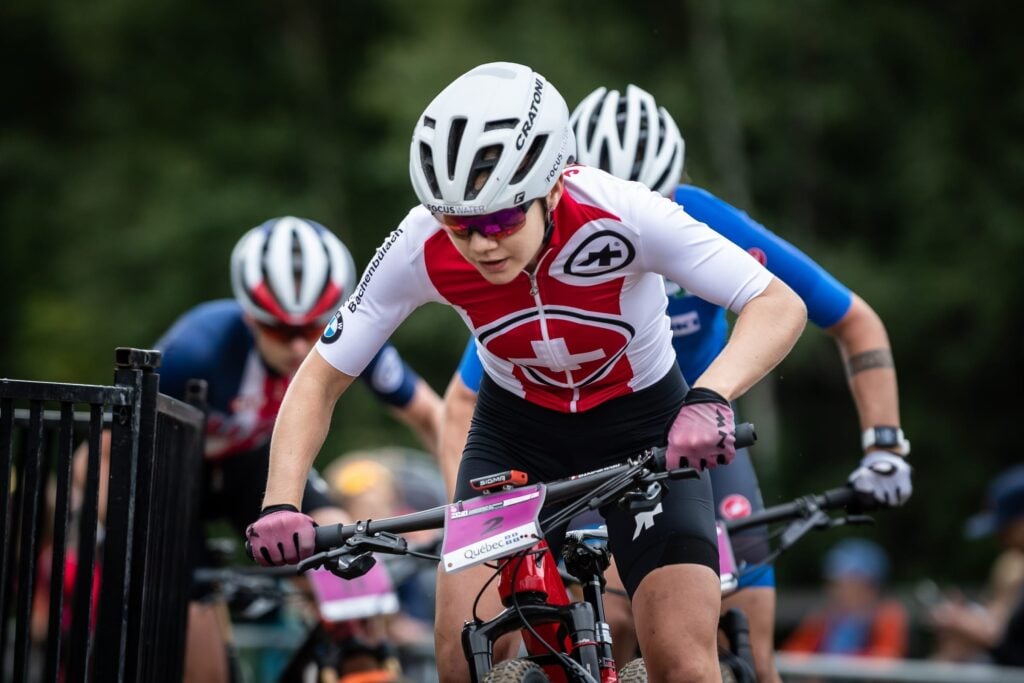 She ends up on the podium of all U23 world cup races: Sina Frei is THE mountain biker to watch. (Photo: Ego-Promotion / Swiss Cycling)
What's your FOCUSWATER experience?
Sina: Arriving home after a tiring, hot day of training, and knowing that there's a refreshing FOCUSWATER in the fridge.
What question have we forgotten to ask?
Sina: Which FOCUSWATER is your favourite? Definitely 'Active' pineapple & mango.